Rebuilding Together NYC
"They helped us manage our transition…."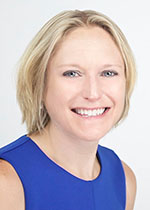 In 1973, a group of volunteers in Midland, Texas identified a need in their community: homes were falling into disrepair and their neighbors could not afford to fix them on their own. Donating their time and skills to rehabilitate their neighbors' homes, the group formed Christmas in April with the intent of making the service project an annual event. News of the group's good work spread nationally and evolved into a national organization, Rebuilding Together, in 1988, with affiliates from coast to coast, including New York City.
Founded in 1998, Rebuilding Together NYC transforms the lives of low-income New Yorkers by improving the safety and health of their homes and revitalizing their communities. Based in Brooklyn, the organization provides critical home repairs, accessibility modifications, community center renovations, and workforce training for low-income persons and nonprofit facilities throughout the city's five boroughs.
For its first 14 years, Rebuilding Together NYC was a relatively tiny nonprofit. But in October, 2012, Superstorm Sandy hit, devastating New York City's coastal neighborhoods.
"We grew exponentially, over 2000%," says Executive Director Kimberly George. Where previously the finances, bookkeeping and monthly reports had been done by a volunteer, the organization overnight found itself with a much more complex situation.
"We went from an annual budget of $200,000 and 1.5 staff members to a $4.3 million organization with 16 full-time employees. When you have that amount of growth all of a sudden you can only imagine what that does for your financial functions," says George.
The workload became too much for a volunteer, so the organization hired Your Part-Time Controller. "They came in and helped us manage our transition from a volunteer-based to a staffed finance department," she explains.
"We were really thrilled with YPTC's willingness to train our staff person so we would have the internal capacity to do our own financial reporting. I know many of YPTC's clients use them on an ongoing basis, but for us it was short-term.
"We did our due diligence when we hired them. We called some of their other clients and checked their references. Everybody raved about them. It was important to us that they have a reputable client base and that we were able to speak to their other clients," she adds.
Thanks to YPTC's training, Rebuilding Together NYC's financial systems today are handled in-house, and George is still enthusiastic about YPTC's services. "If and when we ever get to a point where we have to make another big jump and need support to create a more robust finance function, I would not hesitate to rehire them," she says.