Tamika Garrett
"You feel like you're paying it forward..."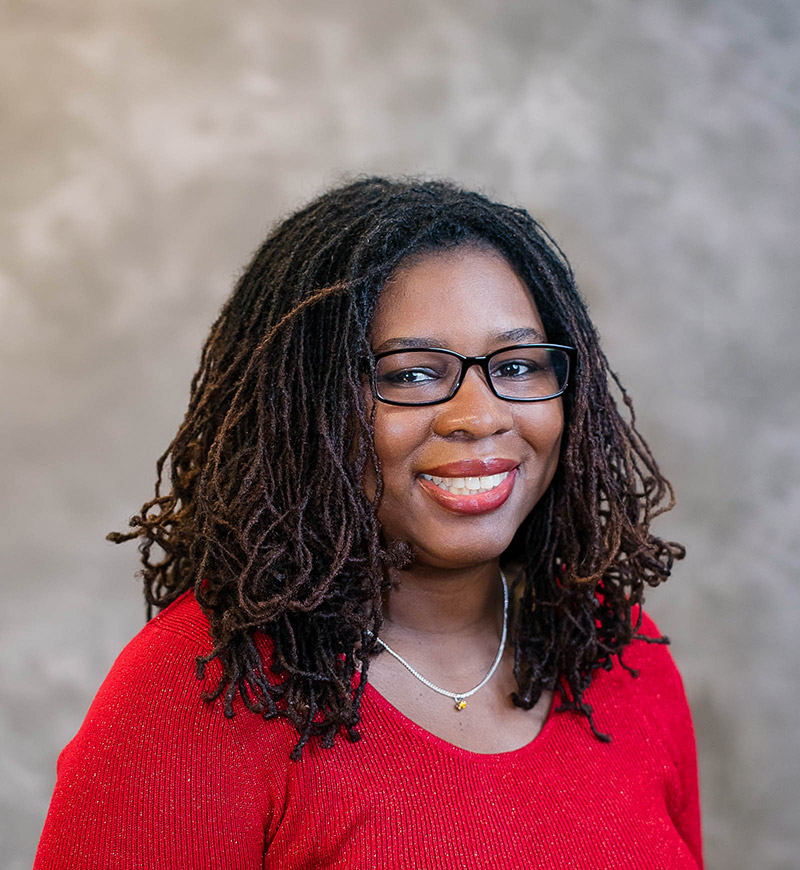 It's not that often that you can find flexibility in the accounting world and still make a decent wage. I work part-time and I like the 'mini-travel', going out to see different clients. Every day is different: different places, different people, and different aspects of the nonprofit experience. I had worked for a nonprofit before so this world is not totally foreign to me. My clients are all different and it's interesting to see how the nonprofit sector has evolved.
Even though as staff we don't see each other on a regular basis, you still feel like you're part of a family here. Here, everyone is available to help and support you. Lots of places have layers of bureaucracy and you can't reach the people at the top. Here, even Eric Fraint is reachable.
I like the idea that there are opportunities to give back. We are encouraged to talk about the nonprofits we support. Everyone on staff is highly engaged. You feel like you're paying it forward, not only in your work but in your own life as well.
And the fact that we're hiring so many new people is very encouraging for someone like me returning to the accounting field.